The dust may have settled after our eviction. The indignation, upset and turmoil may have passed. Yet all is not well.
My little family and I are living under anothers roof, and this has its challenges.
Presently for me, the most difficult aspect to face, and hardest to admit, is the grief and ongoing pain that bites my core. Deep within my heart and soul there is a yearning, a mourning, not for the past nor the life that was taken, but for my perceived loss of connection with the outdoors. There I resonate and rejoice with all that surrounds me. In nature, amongst the fields and trees is where I see, where I
feel
life and can sense the aliveness in me, a reflection, for it is there the divine resides.
"Split a piece of wood and I am there, lift a stone and Ye shall find me".
-
Gospel Of Thomas
Though it may still be found here in the urban jungle, the tarmac, the concrete and stone all conspire to hide it. Man's manipulation and vulgar disfigurement of the surface of this perfect Earth, this Eden if we would only see it, strikes my heart with division, angst and sorrow.
But I will not suffer more than I am willing. Whilst misery is certainly an option and arguably the easiest, I do not like it much. Especially as I received a tip off regarding a potential site for our caravan yesterday, so today I laced my boots and set out to scout the possibilities.
My first visit was to a council house, one that is vacant and being offered to those on the housing list.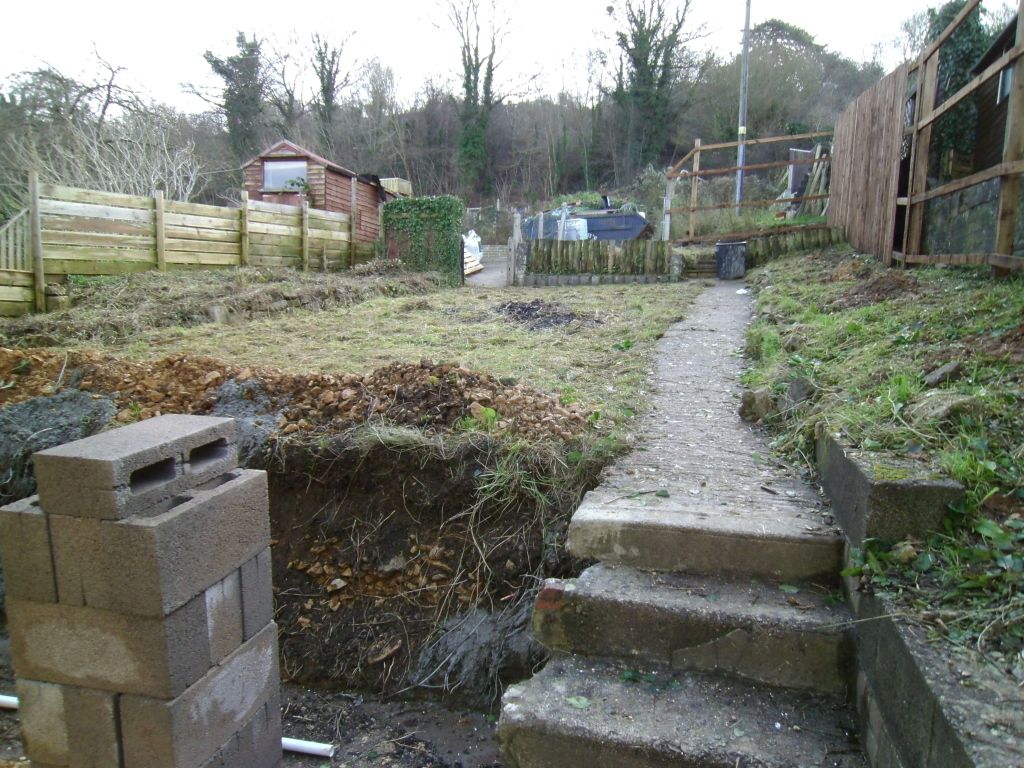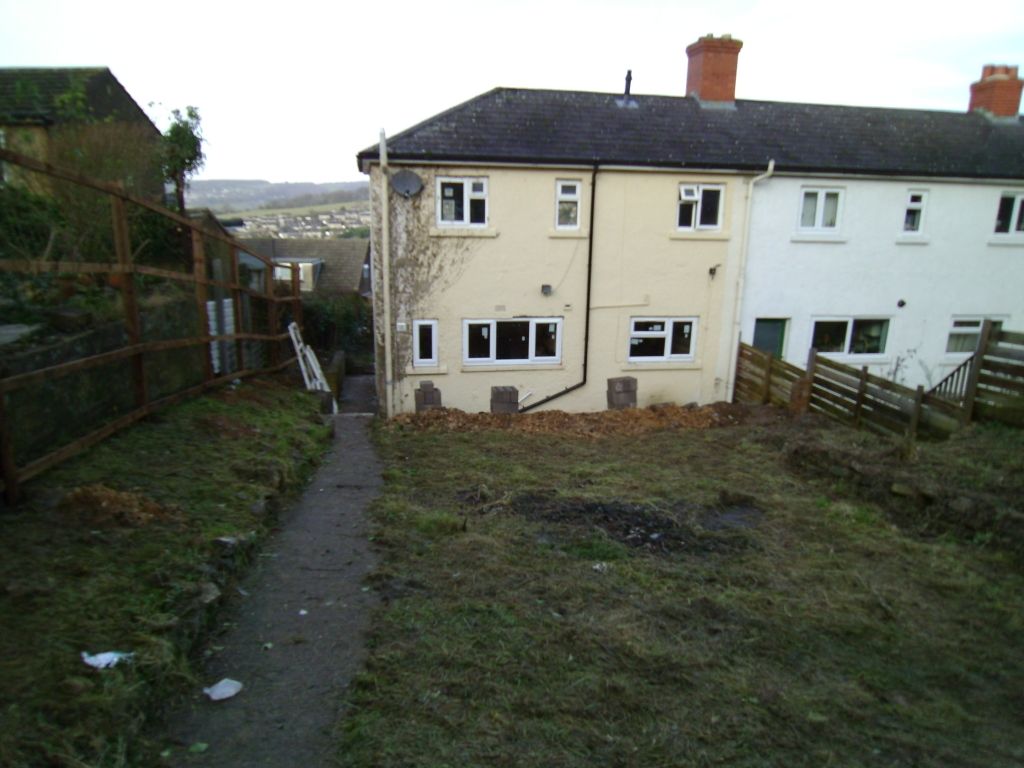 Quite clearly a work in progress, but what I saw strengthened my desire to reconnoitre the alternative.
The miles I covered surrounded by the green of the rolling fields and trees of the woodlands soothed and invigorated my spirit, reminding me of what I missed and what I sought so dearly.
I paused amongst the trees to shed a layer or two and it was as I did so that I witnessed what I think were two Roe deer come bounding in my direction from the undergrowth.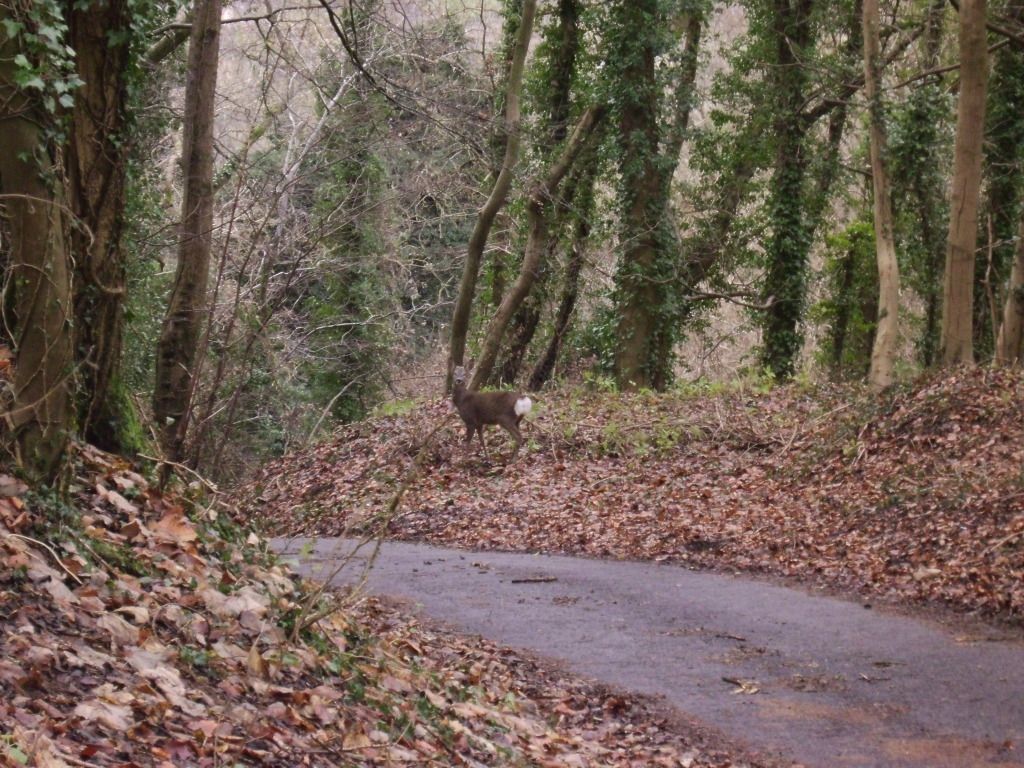 Only one of the Roe Deer paused long enough for me to snap a picture.
Deer never fail to evoke a 'wow'. They are just such majestic creatures it is always an honour to witness them. I took their presence to be a good sign and omen.
Not long after, I located and arrived at my destination.
A long abandoned rabbit farm, comprising of three derelict buildings upon approximately 1.5-2 acres of land.
This place had serious potential!
30m-50m long shed. Private rifle range?! (After a clear out)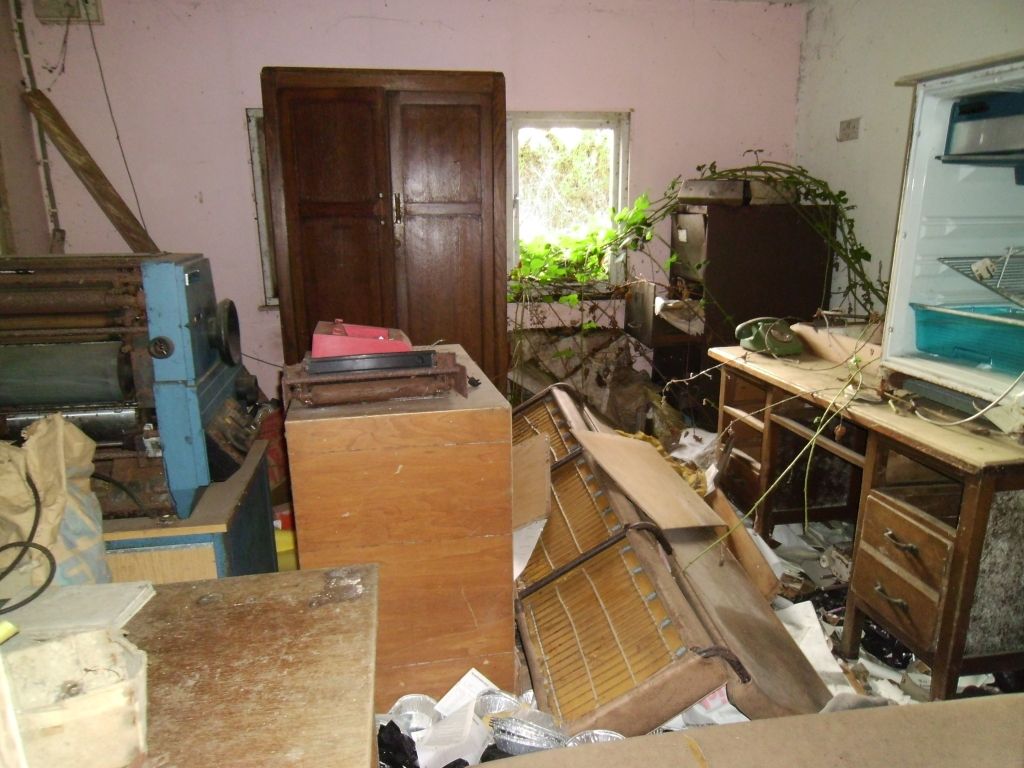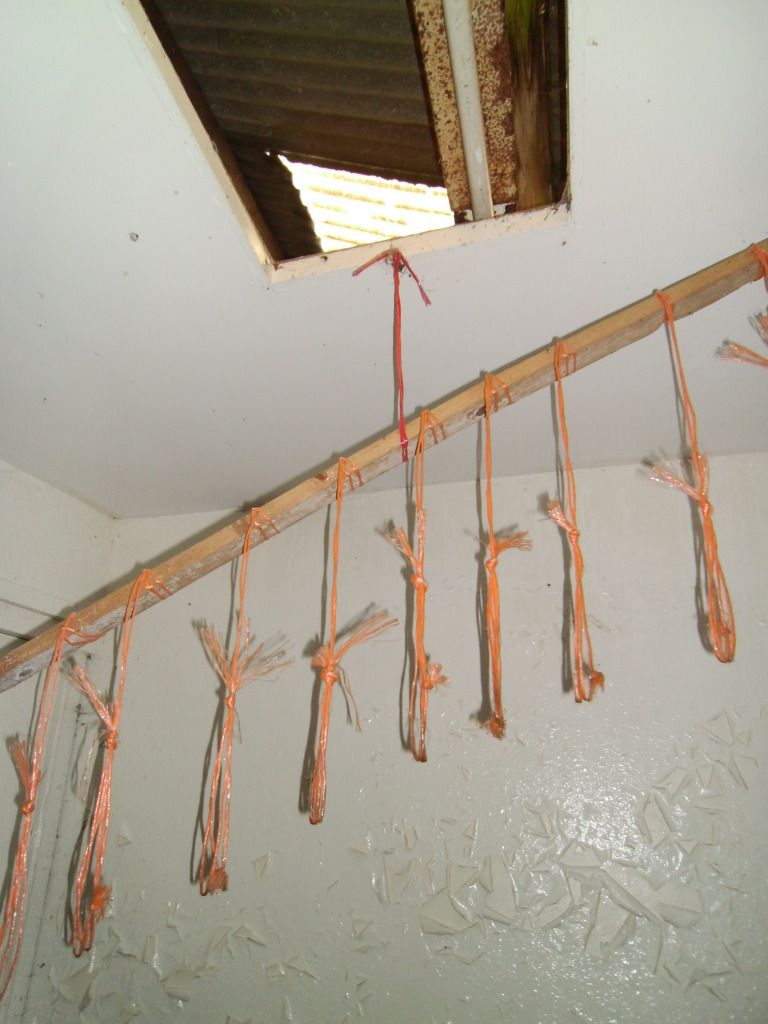 The idea would be to get the place back up and running as a smallholding. This time the rightful and recognised owner, though evidently neglectful, has been traced and the opportunity here so great I intend to propose leasing the premises. I have big plans and visions of happiness here not solely based on the land and buildings but also due to the expansive fields and agricultural land that surrounds it. I am confident that permission to hunt could be secured.
In all, my trip today has gifted me focus, drive and determination with a clear plan and vision ahead. I have been certain something would materialise, and by networking with others and putting the word out, that faith has been rewarded.
'Let a great Assembly be
Of the fearless and the free
On some spot of English ground
Where the plains stretch wide around.
'Ye who suffer woes untold,
Or to feel, or to behold
Your lost country bought and sold
With a price of blood and gold -

'Let a vast assembly be,
And with great solemnity
Declare with measured words that ye
Are, as God has made ye, free.
- Percy Bysshe Shelley - The Masque of Anarchy