With the rain dampening all except spirits, I nipped out between cloudbursts to sling some lead.
Here's my lil experiment.
HW95k .177, AA Fields 8.3 grains, 764.8fps, Kneeling (because of the mud and the most used position when out), 19:45. (Click images to enlarge)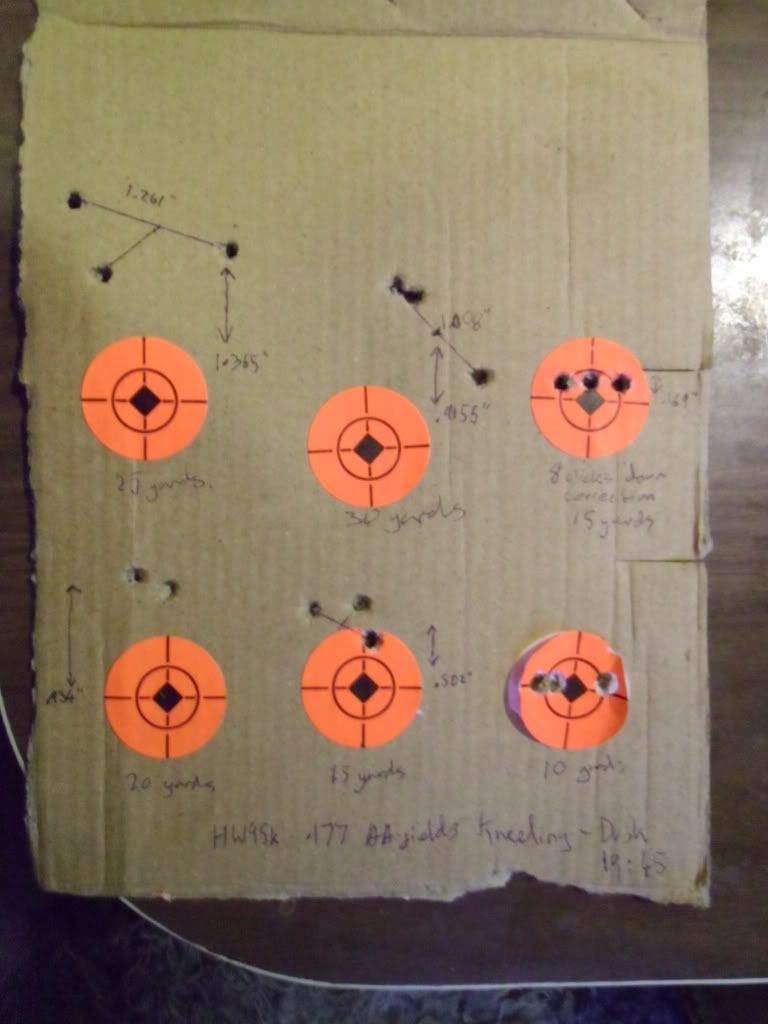 Pretty appalling shooting quite frankly. Certainly not the rifles fault. Haste and poor light for some of those 'groups'. I did still get two usable readings and a pretty good picture of what could be going on down range.
The 'constellations' are me trying to salvage something from the mess. turns out I was pretty close too. Chairgun has .0210 @ NTP and my reading was .0216 @NTP.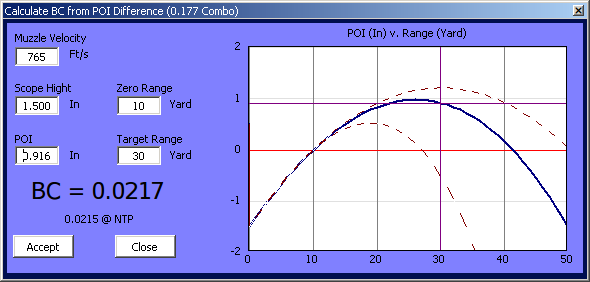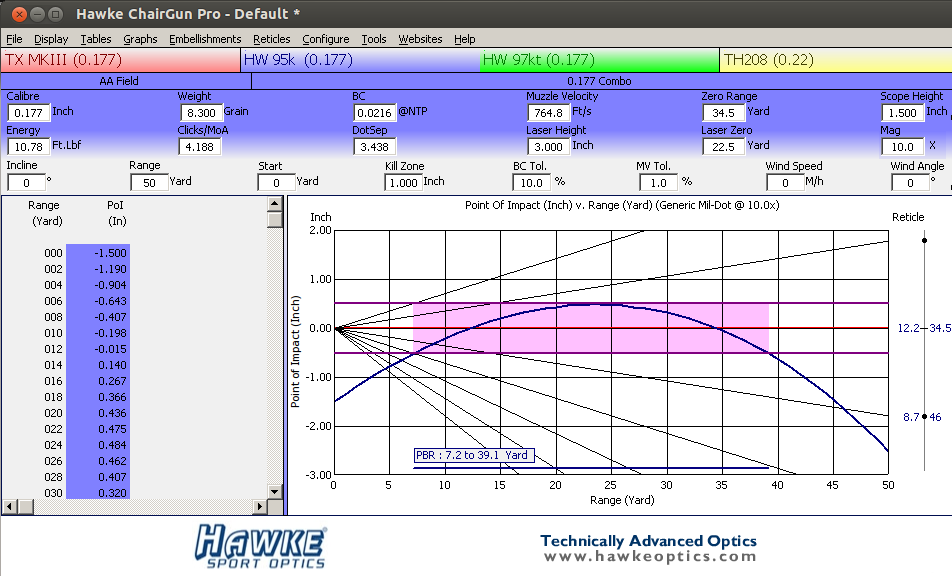 Keep in mind this is a rush job. I would advise that this be done with more care (and I intend to at the earliest opportunity). For the purposes of illustration, this has been useful. It can also serve a purpose for those who do not have, or refuse to get to grips with, Chairgun, and wish to find their optimum zero.