The repulsion of the nut raiders continues. The SMK TH208 is at the forefront of this battle, the close to medium ranges of the woodland perfectly suiting the .22 calibre. I have switched the rifle to a trial diet of Crosman Premier Hollow points and the accuracy appears to be excellent.
I spied my tenacious adversary as I was entertaining our one year old. I prophetically mimed aiming and shooting the creature amongst the bouncing leaves saying the words "Daddy go Bang Bang", to which little one replied, with a most earnest look on her face, "NUM NUM!"
With my dearly beloved already making preparations for dinner, I snatched up the TH208 as soon as I was able and stalked after the marked animal.
The squirrel was relocated and one near vertical shot brought it down with such a thump, I winced in sympathy.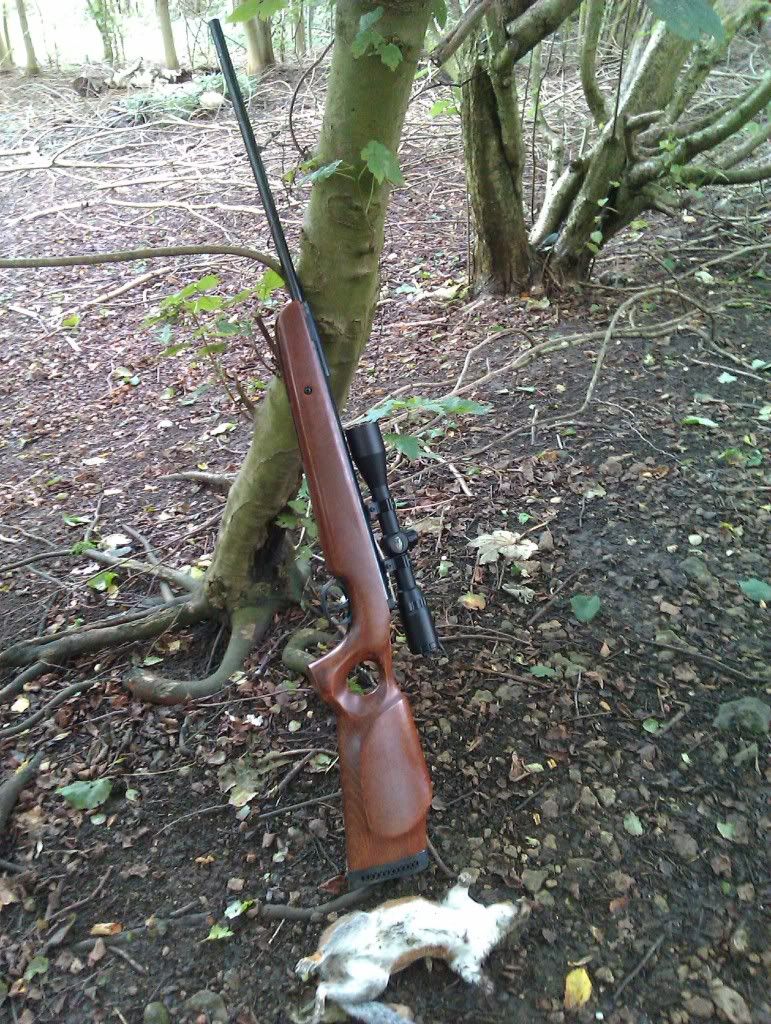 The SMK TH208 is proving to be a very capable tool.
A neat heart and lung shot, with mud staining the side he hit the ground.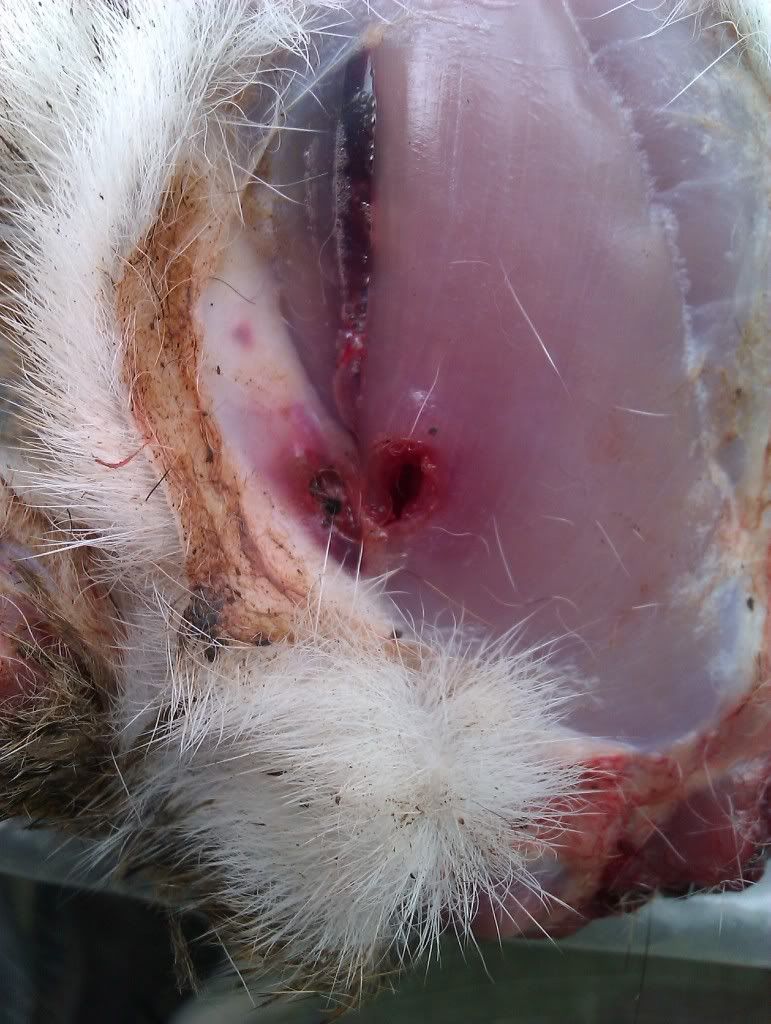 The entry of the .22 pellet in the muscle.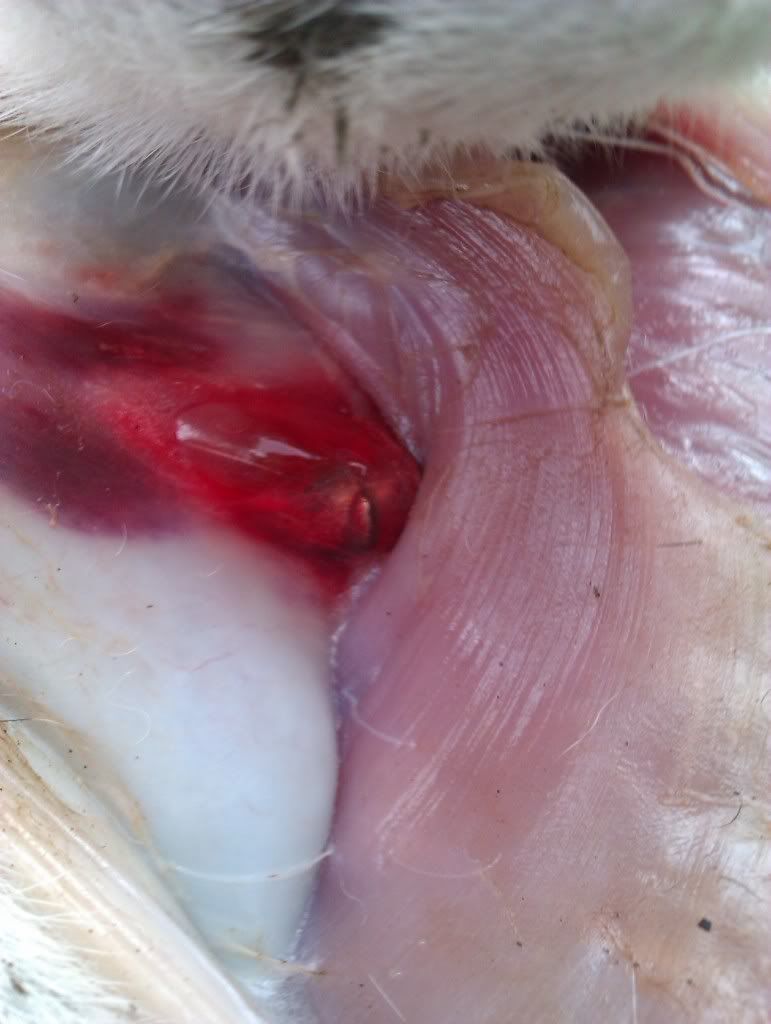 Passing through the body and trapped by the tough skin.
The extensive clotting on the lungs with a dark hole betrays the cause of death.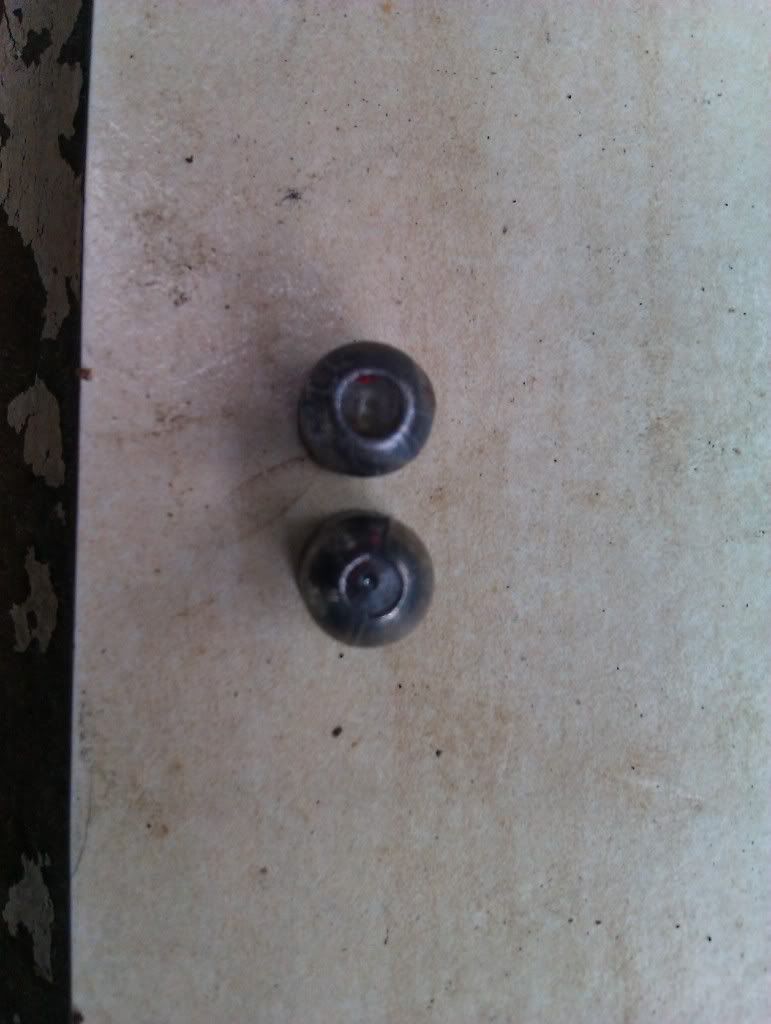 Though minimal, the 'Hollow' point does show some expansion. It appears to be open to debate as to whether these pellets truly increase impact trauma.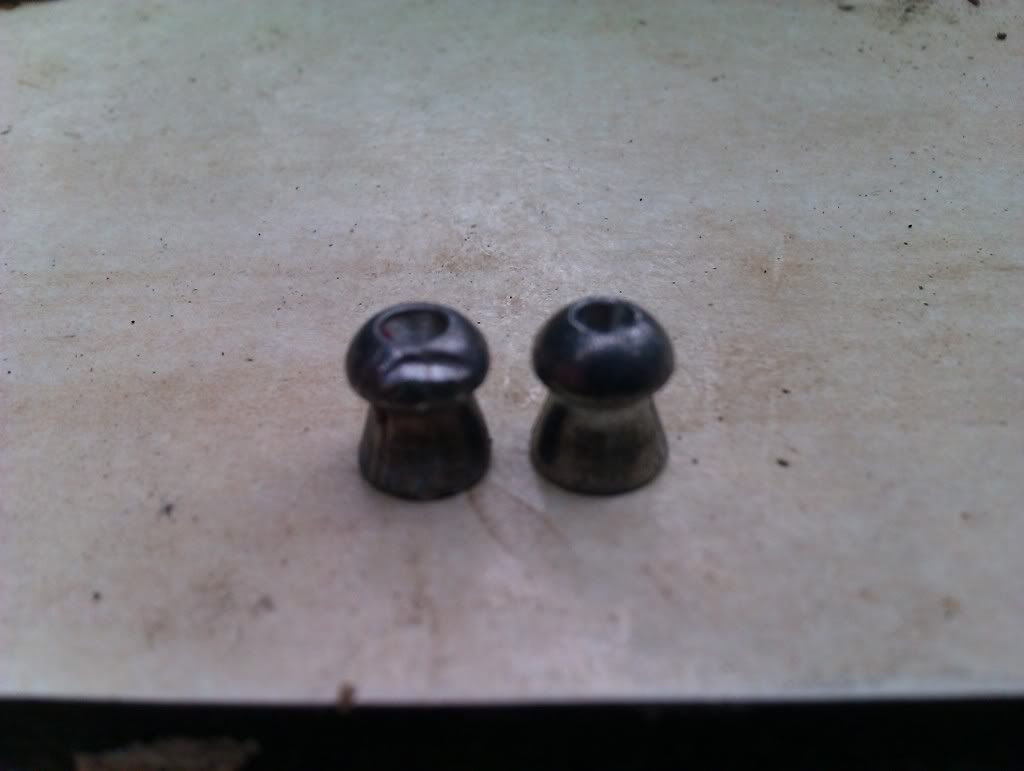 Deformation from possibly the rib or a vertebrae.
Later in the evening I sniped a squawking squirrel approximately 30 yards away through a clear patch of wild ground. This ground was thick with thorns and despite shedding my own blood in the attempt to retrieve him, he was obviously intended to grace the plate of the woodland gods. As Trophy Hunters say, "No Carcass, No Kill".
Once again, the SMK TH208 has disproved its critics. If a rifle that kills cleanly and accurately is not good, I fear I may need re-educating.
I am very happy indeed with it.